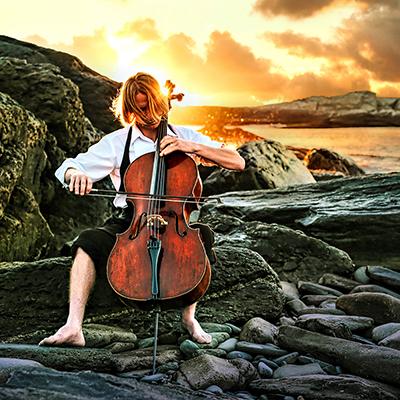 The Newport Polo Club is excited to name the Newport Music Festival as the beneficiary of its 19th annual International Polo Charity Ball, Diamonds Are Forever.
"The Newport Music Festival is honored to be named the beneficiary of the 2019 Newport Polo Gala. The two organizations have a longstanding collaborative relationship, and we are delighted to deepen that connection. The Festival is delighted to contribute to this glamorous evening as we entertain and engage Newport Polo's generous patrons," said Pamela A. Pantos, NMF Executive Director. "and Diamonds Are Forever will be an exhilarating conclusion to our 2019 Festival."
For more than fifty years, the Newport Music Festival has been a mecca for acclaimed classical musicians from around the globe who come to Newport to perform, to inspire, and to be inspired. The 2019 Festival will continue to enhance the quality of life for residents and visitors alike by offering 45 concerts reaching 10,000 audience members, including performances by such renowned artists as Metropolitan Opera baritone Nathan Gunn; theatrical actress and singer Sierra Boggess, who reinvented the role of Christine in The Phantom of the Opera; and piano virtuoso and composer Marc-André Hamelin, to name but a few. This season NMF will also build upon the inclusive, accessible programs first implemented in 2018 as part of its 50th Anniversary Season, including three free community concerts as well as special music education initiatives for underserved young people. The 2019 schedule and additional information can be found at newportmusic.org.
"We are thrilled to merge our efforts in support of one of the community's most precious gems, the Newport Music Festival," commented Newport Polo founder, Dan Keating, "and have a common goal of bringing international culture and fraternity to our shores."
Newport Polo's annual black-tie charity gala has become the social highlight of the summer polo season. Over 400 generous and fun-loving attendees will turn out on Friday, August 2 to make a glamorous red carpet entrance inspired by the James Bond theme, at Newport's famed Marble House mansion. With guests of Honor, the South African Polo Team, the gala will include influences from the Rainbow Nation's rhythms to its exquisite cuisine paired with renown South African wines and exotic spirit mixology. Adding to the excitement will be the evening's collection of rare items up for bid in a Silent and Live auction of curated escapes, experiences, art, home & fashion, whose proceeds benefit the Newport Music Festival.
Announced last month, the annual sell-out gala has few tickets remaining for Diamonds Are Forever online. The weekend's festivities will include a pre-gala Cocktail Meet & Greet with the South African Polo Team, details of which are to be announced soon, followed by the gala itself, and on the following day, Saturday, August 3rd - South Africa will challenge USA in its 3rd appearance since 2007 in the Newport International Polo Series at 5pm. Spectators will be treated to a thrilling 2-hour polo match, followed by the Polo Club's annual Lobsterbake, a favorite New England tradition to conclude the celebration. Polo match and Après Polo Lobsterbake tickets will go on sale on March 15th. Visit Schedule/Tickets for all upcoming events.
The gala will take place at Marble House, one of Newport's foremost Gilded Age mansions on Bellevue Avenue, completed in 1892 for Mr. and Mrs. William K. Vanderbilt, grandson of railroad baron Commodore Cornelius Vanderbilt. William's wife, Alva Vanderbilt was a leading hostess in Newport society and envisioned Marble House as her "temple to the arts".
Newport Polo is the host of the Newport International Polo Series, and home of America's first polo club, offering exhibition polo and club member services and instruction for outdoor & arena polo. Est. in 1876; founding member of the United States Polo Association. Now in its 28th season, acting as a global ambassador to the sport of polo, teams from 34 countries will have taken to the field for the Newport International Polo Series, including challengers from England, Ireland, Scotland, France, Spain, Portugal, Germany, Ghana, Nigeria, South Africa, Egypt, India, New Zealand, Australia, Chile, Argentina, Costa Rica, Jamaica, Barbados, Canada, Hungary, Dominican Republic, Netherlands, Kenya, Brazil, China, Italy, Mexico, Sweden, Singapore, Monaco, Morocco, Peru and Poland.
Newport Polo's 2019 Charitable Initiatives
In its past 27 years, Newport Polo is proud to have helped raise over $1,400,000 for nonprofit organizations through its gala auction, its benefit matches, and ticket donations for the Newport International Polo Series, among other fundraising efforts.
For Gala Sponsorship opportunities or Auction donations for the 2019 gala and auction, please direct inquiries to agnes@nptpolo.com.
Newport Polo will host additional charitable initiatives in 2019, including Benefit Polo Matches on May 25th and July 14th, offering fundraising opportunities to participating 501-c-3 organizations. For more information, please email agnes@nptpolo.com.
Sign up to a private & secure emailing to receive event updates.