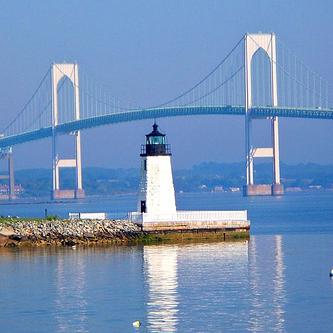 While travel for international polo teams is uncertain as Season 29 opens, Newport's renowned hoteliers and attractions have put out a new red carpet to once again welcome you to the City by the Sea.
A favorite of many recent international teams, the only hotel with stunning views of the Cliff Walk and Easton's Beach, The Chanler at Cliff Walk was built as a private home by the Astor family, leaders of Gilded Age high society, and has undergone a renaissance as a luxury boutique hotel. The Chanler has played host to notables such as poet Henry Wadsworth Longfellow and President Theodore Roosevelt. The hotel creates a unique blend of contemporary serenity and gilded elegance of Newport's historic past, incorporating modern services and amenities, with superb dining, and convenient location within easy reach of Newport's great offerings. Enjoy all that Newport's newest Forbes 4-star hotel has to offer.
Hotel Viking opened to an awestruck public in May 1926 at its tony Bellevue Ave address. As a member of the prestigious Historic Hotels of America, the Viking in Newport holds a special place in history. From the clock above the Front Desk depicting ancient Nordic Runes to the original 1926 brass letter box in the Lobby, the hotel offers a wonderful combination of style, comfort, and modern amenities. Brimming with stories of famous dignitaries and celebrities, the Hotel Viking has offered gracious hospitality for over 90 years. The newest addition to Hotel Viking's amenities is the recently opened Hill Market, serving up coffee creations, house-made pastries, and on-the-go-bites. Take a break from your busy schedule and enjoy the indoor pool and game room, indulge at Spa Fjör, and dine at One Bellevue Restaurant.
Newport Harbor Hotel & Marina - the pinnacle of harborside Newport accommodations, enjoy marina ambiance in the heart of the Newport downtown waterfront, with exceptional amenities and a prime location for our guests.
Surrounded by historical cobblestone streets and world-famous yachts, Newport Hotel and Marina neighbors everything in the downtown area. From shopping and dining to simply strolling around and seeing the sights, our Newport, RI hotel is steps away from experiencing the city by the sea.
A visit to Newport is not complete without its unique, world-class experiences, among the newest is Newport Jaguar Tours! You can now experience The City by the Sea in an entirely new way with partnerships to exclusive access to unique destinations for personalized, guided tours in a classic British Jaguar. Experience unique facets of the City by the Sea with over 10 different themed tours to enjoy a variety of attractions in one day, traveling in one of the most luxurious ways possible. Learn more at newportjaguartours.com
The renowned Newport Mansions which include the estates throughout Newport County that used to be owned by some of the wealthiest families of their time, including The Breakers, The Elms, Marble House, and Rosecliff - the location of next year's polo charity gala, the Bon Voyage Ball. You can explore these mansions through audio self-guided tours.
See all of Newport from above with the Newport Helicopter Tours. See the Mansions, vineyards, lighthouses our tour the whole of Aquidneck island by air or reserve your tour package for multiple Newport experiences. Newport Helicopter Tour pilots have over 30 years flight experience, using only new Robinson helicopters - the safest, most reliable, best-selling helicopters in the world.
Enjoy water sports including paddleboarding with Island Surf and Sport, New England's largest surf shop. Visit the store for surfing goods, as well as rentals and lessons.
Renown for championship sailing, Newport offers America's Cup Charter. With countless ships in its fleet, there are so many ways to explore Newport Harbor. Set sail on a 12meter that won the America's Cup, join a racing experience, or plan a private charter.
And the perennial place to be, the Clarke Cooke House, located on Bannister's Wharf. Renowned for its innovative cuisine, Clarke Cooke House is legendary as the heartbeat of Newport, RI, an unparalleled, quintessential Newport experience. Fine dining, outdoor dining, summer sushi, and pickup this the perfect destination.
Polo, since 600 b.c. By the time polo arrived on Newport's shores during the Gilded Age, the sport was nearly 2,500 years steeped in tradition, captivating newcomers as it swept the globe. Newport's sporting set embraced the new pastime, establishing America's first polo club in 1876, adding to the vibrant summer sport and social entertainment options that enrich destination Newport, in a league of its own.