Hospitality & Amenities
Hospitality & Amenities
The timeless entrance allee, known as Linden Lane, is lined by 130-year-old European linden trees that form a living canopy, while field stone walls separate the lane from its surrounding manicured grass fields, as it leads gradually to the polo grounds of the Newport International Polo Series. From Linden Lane, there are two primary entry gates on the right-hand side, leading onto the polo grounds: the Main Gate and the Lower Gate. The Main Gate opens at 1pm on the day of the match, and the Lower Gate opens at 2:30pm. Enter at either gate, with your bar-coded tickets purchased online or make your purchases at the gate.
The venue offers tableside seating within the Pavilion, on various levels of the pavilion or at tables on the lawn, with beverage service from the Twisted Pony bar (outside beverages are NOT permitted within the Pavilion). There is also lawn seating or bleacher seating with General Admission. A portion of the lawn seating offers Reserved Tailgate Parking. Reservations for tailgate parking spaces are available online only, by following the calendar pages to the desired match.

A hospitality area with vendors, food concessions, and full-service bar is located between the main gate and the Pavilion. Unique sampling, jewelry, electric bikes, imported leather goods and cutlery, and official sportswear & souvenir merchandise of the Newport International Polo Series in the Polo Pro Shop are among an interesting collection of boutique vendors.

Food and beverage concessions include a variety of gourmet food trucks, and a wide assortment of premium alcoholic and non-alcoholic beverages at the Twisted Pony Bar for walk-up service. The Twisted Pony has American and imported craft beer, boutique fine wines by the glass or by the bottle, Veuve Clicquot Champagne, Stella Artois on tap, signature cocktails, and soft drinks.
Twisted Pony Bar
This full-service bar services the entire polo grounds with Stella Artois on tap, imported & craft beers, boutique wines, premium spirits, specialty drinks, unique soft drinks, and Veuve Clicquot Champagne.
Horseshoe Wine Bar
Weekly tastings of wines from around the world, and a new quick-serve location for wine and beer.
Gourmet Food Trucks
Satisfy your hunger with our variety of gourmet trucks! Weekly schedule is available by private email subscription to the Newport Polo E-magazine (Sign Up), and Game Day Scorecard (Sign Up)
Bristol Oyster Bar
Peter Sebring has cultivated his vision for this restaurant since he was 14 years old. He has spent most of his time since then in the bay, fishing, and raising oysters. His many years on the bay has built an incredible awareness and love of local seafood. The idea behind Bristol Oyster Bar is simple, create the ultimate fisherman to table dining experience using the highest level of care and craft.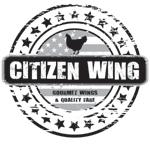 Citizen Wing offers gourmet wings and comfort food with a twist. We strive to provide great service and source locally for our ingredients. We thrive on our friendships & partnerships within the ever-growing community of local farmers and small business owners of Rhode Island and New England! Menu
A Fork In The Road food truck, owned and operated by Blackstone Caterers, is Newport, Rhode Island's seaside food truck serving up fresh, local, delicious food on Aquidneck Island and beyond! You can find us across the harbor at Fort Adams State Park from Memorial Day through Labor Day open 7 days a week. You can also find us at local events throughout the island or rent our truck for private events since our mobile abilities allow us to come to you. Our menu consists of sides, sandwiches & New England seafood favorites. With our wide variety of offerings, there's something to please all palates and dietary restrictions. Be sure to try our lobster roll, known to many as the BEST on Aquidneck Island. Our seasoned curly fries and tacos of the day are deliciously addicting, too. Follow us on Facebook & Instagram to read up on our mouth-watering daily specials – lamb, scallop, pulled pork, beef tenderloin tacos & an oyster 'po boy' to name a few!
Meet Gilda and Gatsby - the two exquisite copper wood-fired ovens - on wheels - that are changing the pizza game in Rhode Island and Massachusetts. The goal: "truly fast food done with wellness in mind". Gilded Tomato is a true "farm to table" operation, growing much of their organic produce in Rehoboth, MA. As far as pizza toppings go, they only offer what's available seasonally, which keeps the pizzas tasting fresh and gourmet. Menu
Hawaiian Jim's Shave Ice is a Rhode Island-based mobile, vending and catering company serving authentic Hawaiian-style shave ice, topped with your choice of delicious flavors in our signature flower cups. Our 19 shave ice flavors are made from 100% pure cane sugar. We are open year-round and currently service the New England area. Menu
Hometown Poké
Hometown Poké is a fresh, tasty food cart in Providence, RI. We make fresh, healthy, made-to-order poké bowls that are packed with protein, veggies, and bold Asian flavors like soy sauce, sesame, and citrus. Poké is a traditional Hawaiian dish of marinated sushi-grade fish, most commonly tuna or salmon. Poké bowls are a quick and customizable meal that take the best elements of traditional poké and combine it with a variety of vegetables served up on a bed of rice or salad. Each bite is an exciting mix of flavors and textures, and is packed with nutrients such as omega 3, iron, vitamins B and C, and calcium. Menu
Macray's Seafood II
Macray's Seafood originally started in Westport, Massachusetts in 1957. It now operates out of Tiverton, Rhode Island and is under new ownership. We take pride in providing the freshest seafood possible to our customers. Just try our raw bar during the polo matches. And don't forget about our award winning clamcakes and fried clams. We cater to both small and large parties/events.
Open Season
Open Season is a New England based Food Truck and Catering Company focusing on wild game, and locally sourced meats and produce.

With an ever-rotating menu, we strive to provide the highest quality foods using seasonably available ingredients. We specialize in BBQs, Pig Roasts, Clam Bakes, and Game Dinners. Our diverse menus offer something for every occasion from Bachelor Parties to Cocktail Paint Parties, and Fundraisers. Our classically trained chefs can create a specialized menu for any size and any type of event. The Open Season Truck is a fully equipped mobile culinary unit. Through social media, Open Season can be found in and around Providence and South County on a daily basis. Menu
We are a mobile mini donut business based out of Newport, RI, making hot, fresh mini donuts! Watch the donuts being made right in front of you, and then indulge with our delicious, melt in your mouth treats tossed with cinnamon sugar or with a selection of yummy toppings!
Tiki Jack's Shack
Tiki Jack's serves up delicious gourmet coffee and treats through the summer at local hot spots, also offering Tiki rentals and event planning services for an unforgettable experience.
At Z food truck our goal is to provide our customers with great tasting food that is also good for you. We strive to fill you up, without weighing you down. We want your experience with us to be satisfying, full of flavor, and affordable. After all, food is life and life is food! Menu
Vendors
Gear up with official Newport International Polo Series apparel and souvenir merchandise at the field-side Pro Shop.


Your Rhode Island BMW Centers are a proud sponsor of the Newport International Polo Series. In 2017, polo fans can enjoy the BMW Experience, created on 6/17, 7/1, 7/22, 8/5, 9/2, and 9/16. Rhode Island BMW Centers welcome you to experience the ultimate driving machine. Enjoy BMW hospitality in their field-side lounge. Enter for your chance to win a trip to the BMW Performance Driving School, and try the BMW virtual reality experience, & see the latest model BMW models on select dates at the Newport International Polo Series. Or visit their nearest showrooms to see all the new BMW models, or great offerings from the Certified Pre-owned division, and receive information on Owners Benefits and special BMW driver events. Located: BMW of Newport, 1215 W. Main Road, Middletown RI (401) 847-9600 and BMW of Warwick, 1515 Bald Hill Road, Warwick RI (401) 821-1510.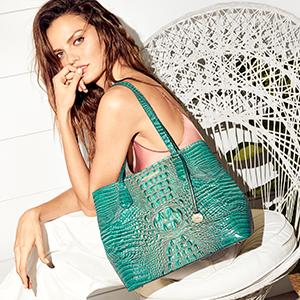 Brahmin
Brahmin stages a vendor village take-over on select dates at the Newport International Polo Series. The boutique tent will feature the latest styles for an exclusive field-side shopping experience. Find your perfect evening out bag, or a durable over-sized tote to hold all of your polo afternoon essentials. The Brahmin boutique will be open on 6/2, 6/23, 7/21, 8/4, 8/25, and 9/1 in 2018
Rockstar Limo
Enjoy chauffeured transportation for your polo party! Rockstar Limo's knowledgeable professional chauffeurs provide first-class service in all types of vehicles from limousines and party buses to luxury, antique and exotic cars. Vehicles to match your style, service beyond your expectations. Offering the area's most diverse fleet, whether you are traveling alone or with a group of 55, Rockstar Limo has the vehicle you need. Garage stored and serviced by in-house mechanics and an experienced maintenance team, the entire fleet is immaculately kept and ready for you. They gladly accommodate special needs and unusual requests. Just ask -- it's your special day. Customer service associates are available 24 hours a day.
888-725-7871 | info@rockstarlimo.net
Flint and Flame are a leading player in cutlery, renowned worldwide for their luxurious knife range combining exceptional quality, performance and value. Used by professional chefs, TV personalities and passionate cooks, these exquisite knives are available in the US, UK, Europe, the Middle East and Hong Kong.
Made from the highest quality German carbon steel, these breath-taking knives make a fantastic addition to any kitchen. With a beautifully contoured, ergonomically designed handle incorporating 'Centre Point Balance' technology, and a unique 'Zero Pressure Point' design eliminating callouses after prolonged use, these knives are a must have for anyone.
The Naughty Pony
A shoppe for the polo enthusiast featuring imported handmade leather goods and foot mallets.
One of the top 10 Pedego dealers in the world, Pedego Rhode Island, located in Bristol, offers Pedego Comfort Cruisers for rent, and has a complete line of Pedego Electric Bikes in stock for purchase. Visit them at Polo for a free test ride! We provide free delivery of your new Pedego to anywhere within 50 miles of our shop, and your first 100-mile tune-up is on us! We carry a full line of bike accessories, including Nutcase Helmets, bike racks, Nantucket Bike Baskets, ABUS Bike Locks, bike trailers, and big discounts on batteries.